Interfacing partner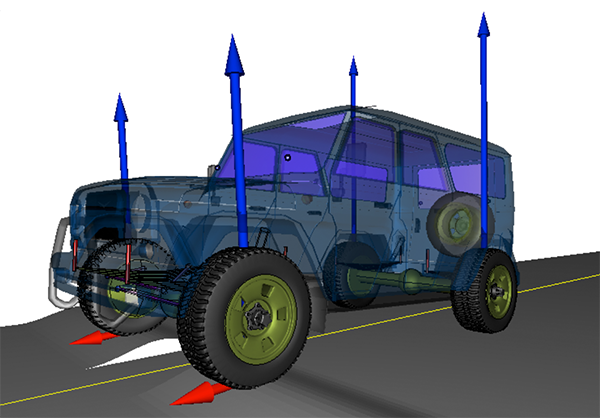 Universal Mechanism (UM) is the software package for simulation of multibody system dynamics. UM includes the kernel and number of the additional problem-oriented modules.
UM Automotive is the module which is intended for simulation of road vehicle dynamics. It includes program tools for description of a road plan and road excitations, mathematical models of tires and drivers and a library of maneuvers, suspensions, steering systems and elements of transmission.
Engineers can solve the following tasks using UM Automotive.
Creation and dynamic analysis of tire vehicle models including detailed description of suspension, steering, transmission and other construction parts.

Automatic executions and analysis of series of virtual experiments for arbitrary maneuvers with different service conditions and vehicle parameters.

Simulation of pneumatic suspensions as parts of a vehicle model.

Dynamic simulation taking into account the flexibility of some parts of a vehicle construction.

Analysis and prediction of the bearing parts durability of a design.

Animation of vehicle motion during simulation.

Import of objects from widespread CAD software packages and STEP and IGES formats.
For more information, please visit www.universalmechanism.com