Interfacing Partner (GT-SUITE)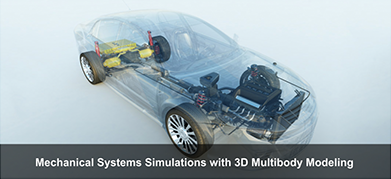 Gamma Technologies is the developer of GT-SUITE, the leading Model-Based Systems Engineering (MBSE) CAE system simulation tool. It provides a broad set of validated 0D/1D/3D multi-physics component libraries simulating the physics of fluid flow, thermal, mechanical, multi-body dynamics, structural, electrical, magnetic, chemistry, and controls.  Utilizing these libraries, models can be built of practically any engineering system.
Gamma Technologies and cosin have joined forces to offer their customers reliable advanced co-simulation capabilities, based on GT-SUITE physical powertrain, suspension, and chassis models, together with FTire physically-based tire models.

In this combination, one or more GT vehicle plant models, such as chassis/suspension or even an entire virtual in-vehicle powertrain can be executed and interact with the FTire dynamic tire model. This collaboration empowers users with the ability to perform accurate and efficient vehicle dynamics and driveline NVH simulations by capturing excitations from both the road and the powertrain together.
For more information, please visit www.gtisoft.com